Our Limo Service in Westchester County, NY and Fairfield County, CTY
In a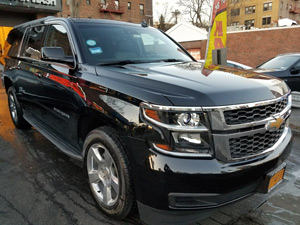 time when convenience and service is king, Galaxy private Limo Service in the NYC area is more than just your typical airport transportation in the NYC area. Our goal is to be your go-to connection when you have a flight to catch or are coming home from a trip. Your comfort, peace of mind, and welfare are at the forefront of our services.
All our drivers pass a background check, a drug test, and medical exam annually, for your security and safety.
Our fleet of limousines are maintained, cleaned and checked for every trip. Because your comfort and your security is our goal.
Enjoy Reliable Limo Service in Mt Vernon, NY
When you are looking to travel luxuriously to and from the airport, a business function, private party, or some other special event, look no further. No matter what the occasion, it will always be better when you're commuting to your destination in style. When you turn to Galaxy Private Limo, Inc., you'll receive high-end limo service in Mt Vernon, NY that allows you to travel in the lap of luxury and focus on your event.
When it comes to commuting in the NYC area, traveling stylishly is king. Take the stress out of travel when you put your needs in the hands of our fully licensed limo chauffeur. We consider it our duty to be there for you whether your need limo service to JFK airport or you're coming home from a trip. No matter if you're starting your trip to destinations far away or returning to your place of solace, you can count on our limo chauffer to get you where you want to go quickly and safely.
Turn to Our Knowledgeable Local Limo Driver
While requesting a cab or another contemporary form of travel might offer a solution, you won't be traveling with the same amount of luxury. Moreover, there's no guarantee that your driver will know how to get to your destination as efficiently as possible. The last thing you or your party members want to experience during any journey is delays or getting caught in traffic.
When you turn to our limo service, you can rest assured that you'll be traveling in the company of a knowledgeable, local driver who's passed an extensive background check. Moreover, all of our drivers are required to pass regular drug testing and an annual medical exam for our clients' safety and security.
Maintaining our customers' comfort and security is our primary goal, which is why we make a point to clean and maintain our fleet limousines. Each vehicle is cleaned and checked before each trip. As a result, you can rest assured that you're in good hands when you choose our limo chauffeur to meet your travel needs.
Book Our Limousine Company Today
For relaxing transportation to and from any of the major airports in New York, New Jersey, and Connecticut, turn to our limo company. Call our limo chauffeur to get you to your destination safely and on time.  We're available to take your call between 6:00 a.m. – 11:00 p.m., seven days a week.
Contact us to book your reservation for our high-end limousine service. We proudly serve customers traveling throughout Westchester County, New York and Fairfield County, Connecticut.